Description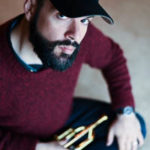 Josh Lawrence
Josh Lawrence is a critically acclaimed trumpeter and composer.
His ensemble was dubbed "an all-star outfit" by The New York Times.
​Bandmates include alto saxophonist Caleb Curtis, drummer Anwar Marshall, pianist Zaccai Curtis, and bassist Luques Curtis.
The quintet's three albums Color Theory, Contrast, and Triptych are all available on Posi-Tone Records.
A "preeminent voice among young composers" (Downbeat 2017), Lawrence has received awards from Chamber Music America, the American Composers Forum, the Pew Center for Arts and Heritage, and the Kimmel Center for the Performing Arts in Philadelphia.​
Lawrence also codirects the Fresh Cut Orchestra and is a member of pianist Orrin Evans' GRAMMY nominated Captain Black Big Band.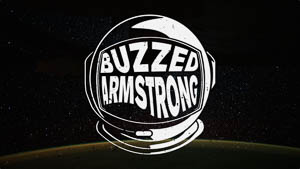 BUZZED ARMSTRONG is the improvised electronic music collaboration between Josh Lawrence (trumpet/keyboards/production), Ben Rubin (bass/production/mixing), and Anwar Marshall (drums) creating new works inspired by and incorporating sounds and images from the NASA public archives.
This set was performed by Lawrence using Ableton Live software to manipulate recordings from Rubin and Marshall and the NASA samples in real time. It also features guest artist Nayib Felix reciting Pablo Neruda's poem "Ode to a Star." The final video was edited by Lawrence, mixed by Rubin, and brought to you by Act4Music.
Ingrid Jensen
Born in Vancouver and raised in Nanaimo, B.C. Ingrid Jensen has been hailed as one of the most gifted trumpeters of her generation. A graduate from Berklee in 1989, she immediately went on to record three highly acclaimed CDs for the ENJA label, soon becoming one of the most in-demand players on the global jazz scene. After a teaching stint in Austria in her early twenties, Ingrid settled in New York City where she played with the jazz orchestras of DIVA, Maria Schneider and Darcy James Argue. She often performs with the Grammy-winning Teri-Lyne Carrington, and has appeared as featured soloist on both of the Christine Jensen Jazz Orchestra Juno award winning albums. She has performed and or recorded with a multi-generational cast of jazz legends, from Esperanza Spaulding to Clark Terry, Art Farmer and Dr. Billy Taylor to Sarah Mclachlan and Corrine Bailey Ray. Ingrid is in high demand as a guest artist and educator, and is currently on faculty in New York at both Purchase College and Manhattan School of Music, the latter where she is currently serving as interim Artistic director of the Jazz Arts department. Her current projects on the Whirlwind label, INFINITUDE and INVISIBLE SOUNDS, received rave reviews and inspired numerous large festival invitations and tours. Fall of 2020 brings with it many re-inventions of Ingrid's formerly full live performance schedule, beginning with the very exciting Blue-Note release of the debut Artemis record featuring Renee Rosnes, Cecile McLorin Salvant, Anat Cohen, Allison Miller, Melissa Aldana and Noriko Ueda. The music on this Act-4 presentation is as follows and features the Q-T Trio of Ingrid on trumpet, Alex Smith on Organ and Jon Wikan on drums. 1. Blackbird- Lennon/McCartney-arranged by Alex Smith 2. God Only knows- Brian Wilson- arranged by Ingrid Jensen 3. 91- Mercedes Rossi 4. Center Song – Ingrid Jensen
Marc Cary
In a jazz world brimming with brilliant and adventurous pianists, Marc Cary stands apart by way of pedigree and design. None of his prestigious peer group ever set the groove behind the drums in Washington DC go-go bands nor are any others graduates of both Betty Carter and Abbey Lincoln's daunting bandstand academies. Cary remains one of the progenitors of contemporary jazz, evident in his influence on peers. Live gigs with vibraphonist Stefon Harris and bandmate Casey Benjamin began the genesis of Robert Glasper's recording Nirvana's "Smells Like Teen Spirit," and Cary's record "Taiwa" from Focus in 2006 evolved into "For You" on Glasper's Double Booked and Harris' Urbanus. Cary collaborator Roy Hargrove exalted him with "Caryisms" on 1992's The Vibe, an album whose title track is one of two Cary originals including "Running Out of Time"–now part of the lexicon of live repertoire among jazz stalwarts Hargrove, Dr. Lonnie Smith and Igmar Thomas' Revive Big Band. As New York Times jazz critic Nate Chinen observed recently, "There isn't much in the modern-jazz-musician tool kit that MarcCary hasn't mastered, but he has a particular subspecialty in the area of groove…with a range of rhythmic strategies, from a deep-house pulse to a swinging churn." Mr. Cary richly embodies the spirit of diverse streams that feed into the ample body of what we consider jazz history today.
MAST
A Philadelphia native now residing in Los Angeles, Tim Conley is a jazz musician, composer, producer and electronic musician. His solo electronic project MAST draws together different sonic elements and channels them out through intense live performances. With a composers mind and a jazz musicians desire for exploring new improvisational realms, MAST incorporates crushing beats, live guitar and keyboards and has journeyed throughout the US, Canada, Europe and Japan.
On Jan 26th 2018 MAST released his 3rd LP "Thelonious Sphere Monk", a cosmic journey reinterpreting the great Thelonious Monk Song Book in celebration of his 100th birthday. The 16 track LP features a diverse cast of extraordinary musicians including Chris Speed, Brian Marsella, Makaya McCraven, Jason Fraticelli, Dan Rosenboom and more. Each contributing instrumental virtuosity which these Thelonious Monk compositions demand. Tim pays homage to the significant history of Thelonious Monk and his esteemed compositions while bringing them into the future using modern electronic bleeps, bloops and beats in concert with the Low End Theory, Los Angeles Beat culture Conley is a part of. Harmonious with the mystical and metaphysical hand painted cover art by Japanese artist Tokio Aoyama, each track created is a unique world unto itself and the listener travels from one musical planet to the next on the spaceship Monk.
The 2nd MAST album "Love and War_" was released Oct 2016 via Alpha Pup Records. "Love and War_" is a conceptual album set up as a 3 Act play structure and features Taylor McFerrin, Tim Lefebvre, Makaya McCraven, the Fresh Cut Orchestra, Andrée Belle and more. Other notable MAST albums include the 2014 debut "Omni" featuring soul-navigating vocal gestures of Anna Wise (Sonnymoon, Kendrick Lamar), way-out raps from Brainfeeder/Warp's Jeremiah Jae and lullaby serenades from Low Leaf. Two conceptual EP's "Omniverse; Verse 1" and Omniverse; Verse 2″ soon followed "Omni" all via Alpha Pup Records.
Tim has performed at the world famous Low End Theory in LA, the Kennedy Center in Washington DC, Lincoln Center in New York City and has had music featured on Mary Anne Hobbs BBC, Gilles Peterson BBC Radio and Nosey Apple Beats 1. He has also performed at Festivals like the Halifax  Jazz Festival in Nova Scotia, Gilles Peterson's World Wide Showcase in Tokyo and The Winter Jazz Fest in New York. Along his journey Tim has performed with Jose James, Mark Guiliana, Taylor McFerrin, Tim Lefebvre, Makaya  McCraven.
http://www.mastmusic.net/