ACT4Music Press Area
ACT4Music (Advancing Creative Transformation for Music) is a new organization dedicated to Creative Music, founded by Philly-based producer/bassist/educator/curator Anthony Tidd and Parisian videographer/web guru/archivist Dimitri Louis.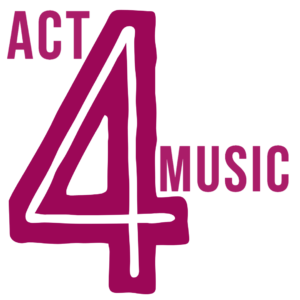 Check out our Press Teaser below!
ACT4Music arose from a simple concept:
To build a cloud-based platform that could act as a virtual venue (or "CloudVenue") focused on the transformative advancing edge of musics that lean towards creativity —  such as jazz.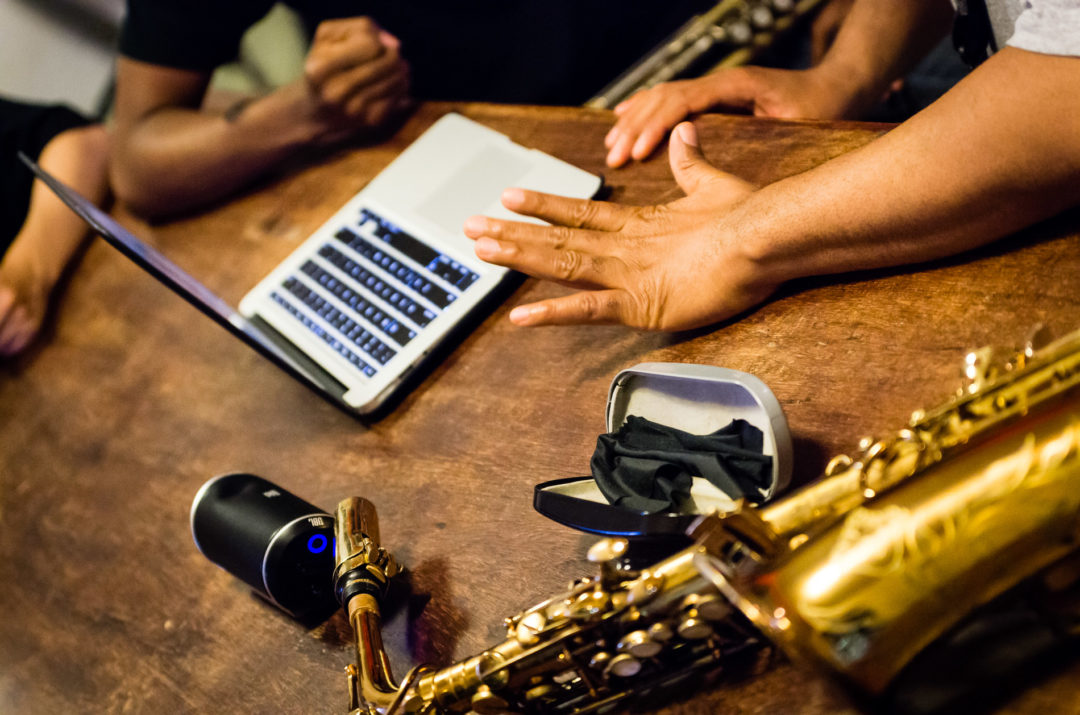 In response to the corona pandemic and its devastating impact on the music scene, ACT4Music's first initiative came into being just three weeks after its creation:
ACT4Music Fest — An 8-week, online international Creative Music festival, featuring specially curated video music performances by both well-established favorites and vibrant new voices.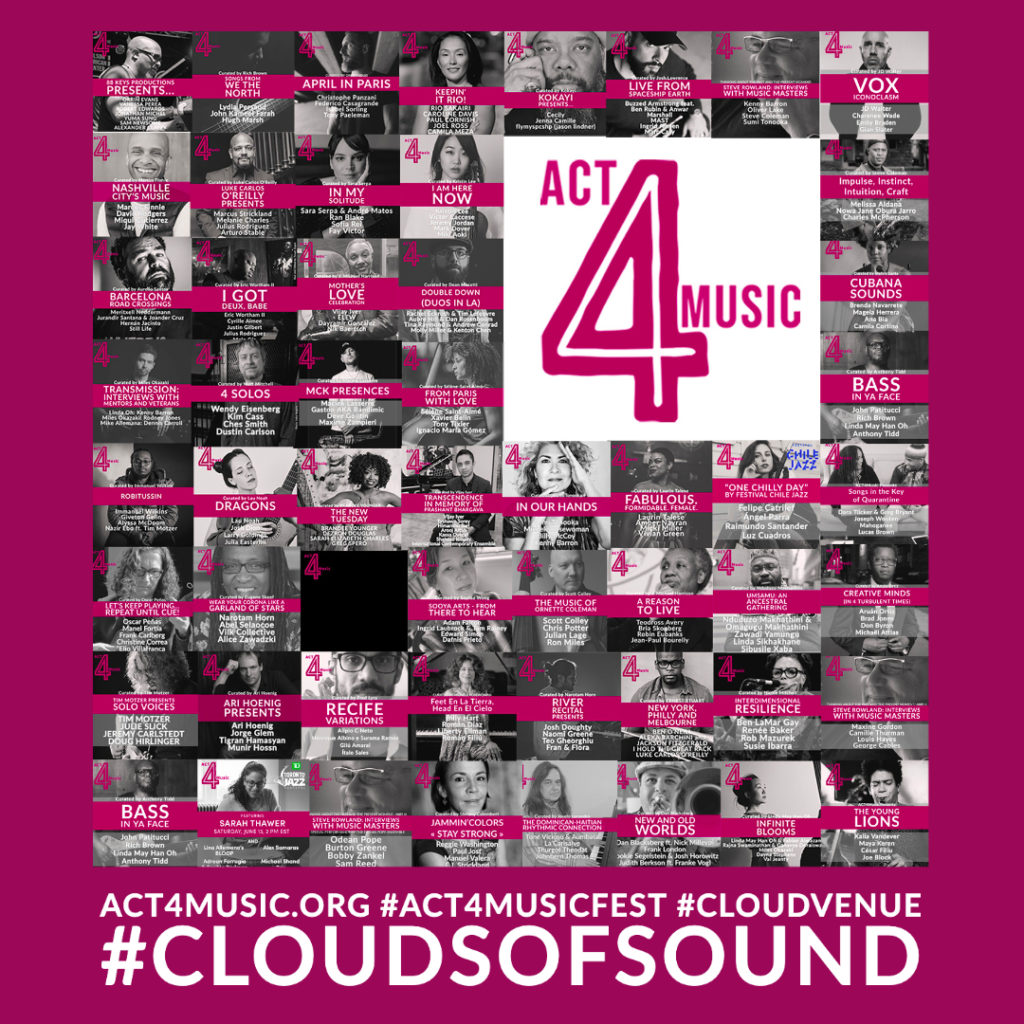 A cross-section of the 260+ artists and curators featured to date include:
Steve Rowland— One of the most accomplished music documentarians in the US. Recipient of the Pew Fellowship for the Arts, two Peabody awards, be Prix Italia, Armstrong, and Nt'l Arts Journalism awards, among others. His new three-part interview series, "Steve Rowland: Interviews with Music Masters," is currently available on Act4Music.org and features interviews with Kenny Barron, Maxine Gordon, Louis Hayes, Sumi Tonooka, Oliver Lake, Steve Coleman, George Cables, Camille Thurman, Odean Pope, Burton Greene, Bobby Zankel, and Sam Reed. "Steve is not only one of the most outstanding Coltrane experts alive, but the co-producer, along with Larry Abrams, of one of the best things ever done on the jazz giant, a radio series called 'Tell Me How Long Trane's Been Gone.' –Cornel West 
Jazz legend, NEA Jazz Master, and 9-time Grammy Nominee, Kenny Barron. "Kenny Barron is the leading practitioner of an elegant, economical and sure-fotted piano style." – The New York Times
Genre-defying recording artist, educator, and composer, Brandee Younger. "Younger has almost single-handedly made a peruasive argument for the harp's role in contemporary jazz." – The New York Times
4-time Grammy award-winning virtuoso, composer, and educator, who has been among the most admired bassists in the world for four decades, John Patitucci. "Having a strong sense of history and a forwarded-minded vision have always been John Patititucci's two greatest stregnths." – Bass Magazine
2020 Grammy nominatee and Monk Institute Jazz Saxophone Competition Winner, Melissa Aldana. "What really blew me away was the maturity of her sound. It manifests through clean, nuanced phrasing, reminiscent of her early idol, Sonny Rollins." – NPR Music
MacArthur Fellow, Doris Duke recipient, and 4-time winner of Downbeat's "Jazz Artist of the Year" award, Vijay Iyer. "A forceful rhythmically invigorating performer who weds a cutting-edge sensibility to a unique sense of compositional balance." Jazz Times
2018-19 Bassist of the Year and 2019 Up-and-Coming Artist of the Year JJA awardee, Linda May Han Oh. "Her innovative range and stellar improvisations have made her one of the most dynamic rising stars in jazz today – The Wall Street Journal

Grammy nominated tenor sax master & composer, Chris Potter. "One of the most studied (and copied) saxophonists on the planet." – DownBeat

Grammy Award-winning pianist and composer, Michele Rosewoman. "Rosewoman is one of the under-the-radar starts of American music. She's a mistress of integrating forms." – DownBeat
Grammy nominated, DC Jazz Fest Lifetime Achievement Awardee, voted #1 Jazz Drummer in Modern Drummer reader's poll, and living jazz legend…Billy Hart. "Hart has lived through multiple sea changes in jazz; what makes him exciting to watch is that he's also clearly absorbed them all." – NPR Music

2018 Sarah Vaughn International Jazz Vocal Competition winner, Laurin Talese. "Some of the most sumptuously phrased jazz vocals you could hope to hear." – The Chicago Tribune

Named "Best Artist in African Jazz" in the 2017 All-Africa Music Awards, and the first South African artist to be signed to Blue Note Records, Nduduzo Makhathini. "Makhanthini knows that to speak through the ancestors, you have to connect with the earth". – NPR Music
MacArthur Fellow, Grammy Award-Winner, composer, and educator extraordinaire, Dafnis Prieto. "Prieto's perspective is something like viewing the clave in a kaleidoscope: There's a beauty to the symmetry." – NPR Music
Portuguese improvisational vocalist, composer and educator, Sara Serpa. "Serpa posseses a preternatural cool, injecting weightless sophistication and melodic grace grace into everything she touches." – The Chicago Tribune
#act4music #act4musicfest #cloudvenue #cloudsofsound
Inquiries: PRESS@ACT4Music.org
ACT4MUSIC FESTIVAL 2020: CONCERT SCHEDULE
Tickets to all concerts are currently available for purchase on act4music.org.
Date

Concert Title

Curator

Artists

April 20
Keepin' It Rio
Rio Sakairi
Paul Cornish/Caroline Davis/Camila Meza/Joel Ross
April 21
The New Tuesday
Brandee Younger
Sarah Elizabeth Charles/Dezron Douglas/Greg Spero/Brandee Younger
April 22
New York, Philly, and Melbourne
Ernest Stuart
Alexa Barchini & Jackson Fitzgerald/I Hold the Great Rack/Ben O'Neill/Luke O'Reilly ft. Lee Mo
April 23
April in Paris
Dimitri Louis
Federico Casagrande/Tony Paeleman/Christophe Panzani/Isabel Sörling
April 24
88 Keys Productions Presents
Orinn Evans
Alex Claffy/Jon Michel/Sam Newsome/Vanessa Perea & Robert Edwards /Yuma Sung
April 25
MCK Presences
Dimitri Louis
Gaston Bandimic/Deve Golitin/Maciek Lasserre/Maxime Zampieri
April 27
I got Deux babe
Eric Wortham II
Cyrille Aimée/Justin Gilbert/Julius Rodriguez & Melo Gía/Eric Wortham II
April 28
Kokayi Presents
Kokayi
Jenna Camille/Cecily/flymyspcshp (Jason Lindner)
April 29
That Four Letter Word
Luke Carlos O'Reilly
Melanie Charles/Julius Rodriguez/Arturo Stable/Marcus Strickland
April 30
Dragons
Lau Noah
Josh Dion/Julia Easterlin/Larry Goldings/Lau Noah
May 1
Infinite Blooms
Linda May Han Oh
Fabian Almazan/Val Jeanty/Linda May Han Oh/Miles Okazaki/Dayna Stephens/Rajna Swaminathan & Ganavya Doraiswamy
May 2
Robitussin
Immanuel Wilkins
Nazir Ebo ft. Tim Motzer/Giveton Gelin/Alyssa McDoom/Immanuel Wilkins
May 4
Barcelona Road Crossings
Aurelio Santos
Hernán Jacinto/Meritxell Neddermann/Jurandir Santana & Joander Cruz/Still Life ( João Silva & Margherita Abita)
May 5 (A)
Nashville City's Music
Marcus Finnie
Marcus Finnie/Miqui Gutierrez/David Rodgers/Jay White ft. Adam Smith
May 5 (B)
Transmission: Interviews with Mentors and Veterans
Miles Okazaki
Mike Allemana/Kenny Barron/Dennis Caroll/Rodney Jones/Linda May Han Oh/Miles Okazaki
May 6
Fabulous. Formidale. Female.
Laurin Talese
Vivian Green/Micki Miller/Amber Navran/Laurin Talese
May 7
Songs From WE THE NORTH
Rich Brown
John Kameel Farah/Hugh Marsh/Lydia Persaud
May 8
In My Solitude
Sara Serpa
Ran Blake/Sofia Rei/Sara Serpa & André Matos/Fay Victor
May 9
Mother's Love Celebration
J. Michael Harrison
Nik Bäertsch/Dayramir Gonzalez/Vijay Iyer/Eric Lewis (ELEW)
May 11
River Recital Presents
Narotam Horn
Josh Doughty/Fran & Flora/Naomi Greene/Narotam Horn
May 12
Double Down (Duos in L.A)
Dean Mucetti
Rachel Eckroth & Tim Lefebvre/Aubre Hill & Dan Rosenboom/Molly Miller & Kenton Chen/Tina Raymond & Andrew Conrad
May 13
From Paris with Love
Sélène Saint-Aimé
Xavier Belin/Ignacio Maria Gomez/Sélène Saint-Aimé/Tony Tixier
May 14
I Am Here Now
Kristin Lee
Miki Aoki/Victor Caccase & Kristin Lee/Mark Dover & Jeremy Jordan
May 15
Transcendance
Vijay Iyer
Arooj Aftab/International Contemporary Ensemble/Shahzad Ismaily/Kassa Overall/Tyshawn Sorey/Himanshu Suri
May 16
Live From Spaceship Earth
Josh Lawrence
Buzzed Armstrong ft. Ben Rubin & Anwar Marshall/Marc Cary/Ingrid Jensen/MAST
May 18
Wear Your Corona Like A Garland of Stars
Eugene Skeef
Narotam Horn/Abel Selaocoe/Vilk Collective/Alice Zawadzki
May 19
New and Old Worlds
Dan Blacksberg
Judith Berkson ft. Frake Vogl/Dan Blacksberg ft. Nick Millevoi/Frank London/Cookie Segelstein & Josh Horowitz
May 20
Let's Keep Playing … Repeat Until Cue!
Oscar Peñas
Frank Carlberg/Christine Correa/Manel Fortia/Oscar Peñas/Elio Villafranca
May 21
From There to Hear
Sophia Wong
Adam Falcon/Ingrid Laubrock & Tom Rainey/Dafnis Prieto/Edward Simon
May 22
The Music of Ornette Coleman
Scott Colley
Scott Colley/Julian Lage/Ron Miles/Chris Potter
May 23
A Reason to Live
J. Michael Harrison
Teodross Avery/Jean-Paul Bourelly/Robin Eubanks/Bria Skonberg
May 25
In Our Hands
Sumi Tonooka
Kenny Barron/Michele Rosewoman/Billy McCoy/Sumi Tonooka
May 26
The Dominican-Haitian Rhythmic Connection
Joselo Locandro
Toné Vicioso & Aumbata/ La Carisalve/Thurgot Theodat/Johnbern Thomas
May 27 (A)
Umsamu: An Ancestral Gathering
Nduduzo Makhathini
Nduduzo Makhathini & Omagugu Makhathini/Linda Sikhakhane ft. Amaeshi Ikechi & Tumi Mogorosi/Sibusile Xaba/Zawadi Yamungu
May 27 (B)
Interviews with Music Masters: Thinking About the Past and the Present Moment/Part I
Steve Rowland
Kenny Barron/Steve Coleman/Oliver Lake/Sumi Tonooka
May 28
Jammin Colors: "Stay Strong"
Stefany Calembert
Paul Jost/E.J. Strickland/Manuel Valera/Reggie Washington
May 29
4 Solos
Matt Mitchell
Dustin Carlson/Kim Cass/Wendy Eisenberg/Ches Smith
May 30
One Chilly Day
Festival Chile Jazz
Felipe Catrilef/Luz Cuadros/Ángel Parra Orrego/Raimundo Santander
June 1
Tim Motzer Presents: Solo Voices
Tim Motzer
Jeremy Carlstedt/Doug Hirlinger/Tim Motzer/Julie Slick
June 2
BLACK OUT TUESDAY: THE SHOW MUST BE PAUSED
June 3
Interdimensional Resilience
Nicole Mitchell
Renée Baker/Ben LaMar Gay/Susie Ibarra/Rob Mazurek
June 4
Recife Variations
Fred Lyra
Henrique Albino & Surama Ramos/Gilú Amaral/Fred Lyra & Alípio C Neto/               Itálo Sales
June 5
Feet En La Tierra, Head En El Cielo
Michele Rosewoman
Román Diaz/Liberty Ellman/Román Filiú/Billy Hart
June 6
Ari Hoenig Presents
Ari Hoenig
Jorge Glem/Tigran Hamaysan/Ari Hoenig/Munir Hossn & Gilmar Gomes
June 8 (A)
Songs in the Key of Quarantine
ACT4Music
Lucas Brown/Mahoganee/Dara Tucker & Greg Bryant/Joseph Wooten
June 8 (B)
Interviews with Music Masters: Thinking About the Past and the Present Moment/Part II
Steve Rowland
George Cables/Maxine Gordon/Louis Hayes/Camille Thurman
June 9 (A)
The Young Lions
ACT4Music
Joe Block/César Filiu Douglas/Maya Keren/Kalia Vandever
June 9 (B)
Cubana Sounds
Melvis Santa
Ana Bia/Camila Cortina/Magela Herrera/Brenda Navarrete
June 10
Impulse, Instinct, Intuition, Craft
Steve Coleman
Melissa Aldana/Nowa Jane & Obura Jarro/Charles McPherson Trio/Charles McPherson & San Diego Ballet
June 11 (A)
Vox Iconoclasm
JD Walter
Emily Braden/Gian Slater/Charenee Wade/JD Walter
June 11 (B)
Creative Minds (In 4 Turbulent Times)
Aruán Ortiz
Michaël Attias/Don Byron/Brad Jones/Aruán Ortiz
June 12 (A)
Bass In Ya Face
Anthony Tidd
Rich Brown/Linda May Han Oh/John Patitucci/Anthony Tidd
June 12 (B)
Interviews with Music Masters: Thinking About the Past and the Present Moment/Part III
Steve Rowland
Burton Greene/Odean Pope/Sam Reed/Bobby Zankel
June 13
The TD Toronto Jazz Festival Presents
Toronto Downtown Jazz Society
Linda Allemano/Adrean Farrugia & Sophia Perlman/Alex Samaras/Michael Shand Trio/Sarah Thawer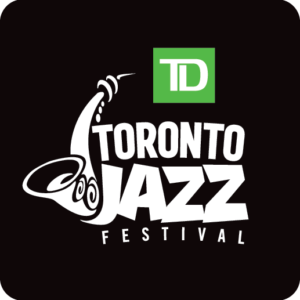 At 8 weeks and counting, ACT4Music Fest is one of the longest continuous music festivals ever.
Two internationally renowned jazz festivals and 260 artists from around the world have participated in our festival.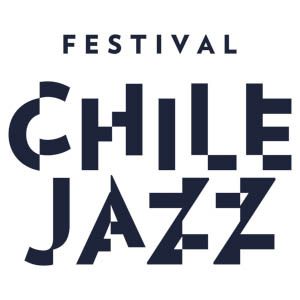 Only on Act4Music.org
Inquiries: PRESS@ACT4Music.org
Abel Selaocoe
Adam Falcon
Adam Smith
Adrean Farrugia
Alex Samaras
Alexa Barchini
Alexander Claffy
Alice Zawadzki
Alípio C Neto
Alyssa McDoom
Amaeshi Ikechi
Amber Navran
Anna Bia
André Matos
Andrew Conrad
Ángel Parra Orrego
Anthony Tidd
Anwar Marshall
Ari Hoenig
Arooj Aftab
Atruro Stable
Aruán Ortiz
Aubre Hill
Aurelio Santos
Ben LaMar Gay
Ben O'Neill
Ben Rubin
Billy Hart
Billy McCoy
Black Out Tuesday
Bobby Zankel
Brad Jones
Brandee Younger
Brenda Navarrete
Bria Skonberg
Burton Greene
Buzzed Armstrong
Camila Cortina
Camila Meza
Camille Thurman
Caroline Davis
Cecily
César Filiu Douglas
Charenee Wade
Charles McPherson & The San Diego Ballet
Charles McPherson Trio
Ches Smith
Chris Potter
Christine Correa
Christophe Panzani
Cookie Segelstein
Cyrille Aimée
Dafnis Prieto
Dan Blacksberg
Dan Rosenboom
Dara Tucker
David Rodgers
Dayna Stephens
Dayramir Gonzalez
Dean Mucetti
Dennis Carroll
Deve Golitin
Dezron Douglas
Don Byron
Doug Hirlinger
Dustin Carlson
E.J. Strickland
Edward Simon
Elio Villafranca
Emily Braden
Eric Lewis (ELEW)
Eric Wortham II
Ernest Stuart
Eugene Skeef
Fabian Almazan
Fay Victor
Federico Casagrande
Felipe Catrilef
Festival Jazz Chile
flymyspcshp (Jason Lindner)
Fran & Flora
Frank Carlberg
Frank London
Franke Vogl
Fred Lyra
Ganavya Doraiswamy
Gaston Bindimic
George Cables
Gian Slater
Gilmar Gomes
Gilú Amaral
Giveton Gelin
Greg Bryant
Greg Spero
Henrique Albino
Hernán Jacinto
Himanshu Suri
Hugh Marsh
I Hold The Great Rack (Reuben Lewis & Emily Bennett)
Ignacio Maria Gomez
Immanuel Wilkins
Ingrid Jensen
Ingrid Laubrock
International Contemporary Ensemble (ICE)
Isabel Sörling
Itálo Sales
J.Michael Harrison
Jackson Fitzgerald
Jay White
JD Walter
Jean-Paul Bourelly
Jenna Camille
Jeremy Carlstedt
Jeremy Jordan
Joander Cruz
Joe Block
Joel Ross
John Kameel Farah
John Patitucci
Johnbern Thomas
Jon Michel
Jorge Glem
Joselo Locandro
Joseph Wooten
Josh Dion
Josh Doughty
Josh Horowitz
Josh Lawrence
Judith Berkson
Julia Easterlin
Julian Lage
Julie Slick
Julius Rodriguez
Jurandir Santanna
Justin C. Gilbert
Kalia Vandever
Kassa Overall
Kenny Barron
Kenton Chen
Kim Cass
Kokayi
Kristin Lee
La Carisalve
Larry Goldings
Lau Noah
Laurin Talese
Lee Mo
Liberty Ellman
Linda Allemano
Linda May Han Oh
Linda Sikhakhane
Louis Hayes
Lucas Brown
Luke Carlos O'Reilly
Luz Cuadros
Lydia Persaud
Maciek Lasserre
Magela Herrera
Mahoganee
Manel Fortia
Manuel Valera
Marc Cary
Marcus Finnie
Marcus Strickland
Mark Dover
MAST
Matt Mitchell
Maxime Zampieri
Maxine Gordon
Maya Keren
Melanie Charles
Melissa Aldana
Melo Gía
Melvis Santa
Meritxell Neddermann
Michaël Attias
Michael Shand Trio
Michele Rosewoman
Micki Miller
Mike Allemana
Mike Aoki
Miles Okazaki
Miqui Gutierrez
Milly Miller
Munir Hossn
Naomi Greene
Narotam Horn
Nazir Ebo
Nduduzo Makhathini
Nick Millevoi
Nicole Mitchell
Nik Bäertsch
Nowa Jane
Obara Jarro
Odean Pope
Oliver Lake
Omagugu Makhathini
Orinn Evans
Oscar Peñas
Paul Cornish
Paul Jost
Rachel Eckroth
Raimundo Santander
Rajna Swaminathan
Ran Blake
Reggie Washington
Renée Baker
Rich Brown
Rio Sakairi
Rob Mazurek
Robert Edwards
Robin Eubanks
Rodney Jones
Román Diaz
Román Filiú
Ron Miles
Sam Newsome
Sam Reed
Sara Serpa
Sarah Elizabeth Charles
Sarah Thawer
Scott Colley
Sélène Saint-Aimé
Shahzad Ismaily
Sibusile Xaba
Sofia Rei
Sophia Perlman
Sophia Wong
Stefany Calembert
Steve Coleman
Steve Rowland
Still Life (João Silva & Margherita Abita)
Sumi Tonooka
Surama Ramos
Susie Ibarra
TD Toronto Jazz Fest
Teodross Avery
Thurgot Theodat
Tigran Hamaysan
Tim Lefebvre
Tim Motzer
Tina Raymond
Tom Rainey
Toné Vicioso & Aumbata
Tony Paeleman
Tony Tixier
Toronto Downtown Jazz Society
Tumi Mogorosi
Tyshawn Sorey
Val Jeanty
Vanessa Perea
Victor Caccase
Vijay Iyer
Vilk Collective
Vivian Green
Wendy Eisenberg
Xavier Belin
Yuma Sung
Zawadi Yamungu